Thermal Engineer – Refrigeration
South East, UK
£35,000-£45,000 per annum
Full Time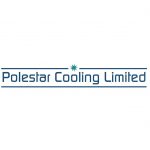 Polestar Cooling Ltd
Thermal Engineer – Refrigeration
Company: Polestar Cooling
Location: Bognor Regis
Contract Term: Permanent
Hours per week: 38
Responsible to: Operating Officer – Technical
Salary: £35,000-£45,000 per annum
Job Purpose
Development of new products for the Polestar refrigeration business.
Prioritising both solar and mains powered vaccine refrigerator development along with maintenance of the existing product portfolio.
Key Responsibilities
• Lead on modelling of existing and new refrigerator designs; estimating performance and specifying insulation levels.
• Carry out performance testing of refrigerators and refrigeration systems.
• Propose appropriate design improvements to refrigerator systems.
• Provide technical support to production team to resolve issues and improve efficiency.
• Lead on technical support to our range of customers
• Develop quality control procedures for new refrigeration designs.
• Ability to self-educate to overcome new technical challenges.
• Understanding and appreciation of off-grid solar power systems.
Key Accountabilities
• Adhering to the Company's distinctive vision, purpose and values
• High quality R&D and product development leading to significant market and commercial benefit to Polestar Cooling.
Qualifications
• Degree level or comparable experience in a physical science or engineering discipline.
Knowledge and Experience
• At least 5 years' experience and a proven track record in product design, relevant to refrigeration and renewable energy technologies.
• Practical and theoretical familiarity with refrigeration, mechanical, thermal, electrical, and electronic engineering.
• Proven record of innovation in the fields of thermal design and refrigeration.
Personal Attributes
• Team Working: Must be able to appreciate colleagues' points of view, and will be expected to ask for help, and offer help to others when appropriate.
• Communication (written & verbal): Must be able to express and explain technical ideas verbally and in written format at a technical level appropriate to the audience.
• Management (including self-motivation and time management): The post requires the person to often work unsupervised. They will determine a structure, and prioritise their work to ensure that specifications and deadlines are met. This includes liaison with external collaborators, testing authorities etc.
• IT and Other: Microsoft Office, especially Excel. CAD. PowerPoint.
Desirable Criteria
• An awareness of general developments in sustainable energy related technology.
• Experience and appreciation of social and physical conditioned and developing countries.
• F-Gas
• Good listening skills.