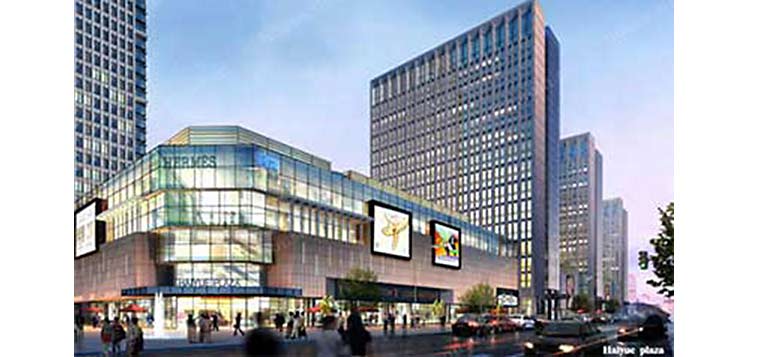 CHINA: Carrier China is to supply more than 300 VRF units to Haiyue Square, a new shopping, recreation and business centre in Xi'an due to be completed by the end of this year.
The dual-rotor DC variable-speed compressor incorporated in the Carrier VRF units are said to contribute to power savings of 30% while delivering superior operational stability. In all, the units operate at about 25 to 45% above the national efficiency standard.
"Improving energy efficiency is of significant importance when constructing commercial and residential buildings. We are pleased that our VRF solutions are helping Haiyue Square and other construction projects in China take a further step toward environmental responsibility," said, Carrier China light commercial sales director Yinghua Zhu.
Haiyue Square is located in the Xi'an Economic and Technological Development Zone, the core administrative centre in Xi'an. The Square will include an A-Level office building and a five-star hotel. Upon completion, it is expected to be one of the largest and most comprehensive urban complex projects in the area and will become a popular attraction for shopping, recreation and business.