UK: Four Carrier chillers operating on lower GWP refrigerant R32 have been selected to provide cooling for three world-renowned medical science laboratories at Oxford University.
The AquaSnap 30RBP air-cooled scroll chillers with Greenspeed intelligence have been installed at the Henry Wellcome Building for Genomic Medicine, the Weatherall Institute of Molecular Medicine at the John Radcliffe Hospital, and the University's Old Road Campus Research Building, a leading institution in cancer research.
The Carrier chillers were specified by Heaton Design and Engineering Ltd of Witney, Oxon, in accordance with the University's aim of achieving net zero carbon emissions by 2035. The replacement of ageing, less efficient chillers is said to have delivered a significant improvement in SEER.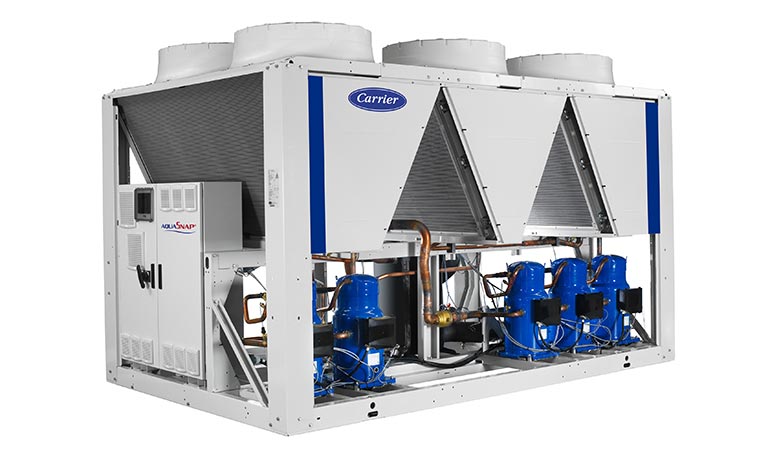 In line with the University's sustainability plan to adopt long-life, low environmental impact, low maintenance solutions, the new chillers were treated with Super Enviro-shield protective condenser coating.
The fast-track project, carried out by installer Aircon Services Ltd of Witney, enabled the laboratories to continue operating without loss of building services support while meeting the tight timetable for completion.