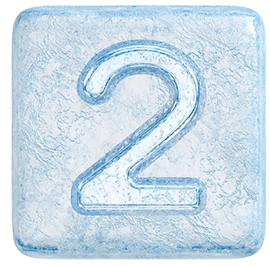 The Cooling Post marks its second birthday today with a number of significant double landmarks.
In addition to celebrating two years of bringing you the very latest air conditioning and refrigeration news from around the world, statistics reveal that the Cooling Post doubled both its readership figures and newsletter subscribers over the last 12 months.   
Launched on the morning of October 30, 2013, the fledgling Cooling Post welcomed just 50 visitors that day – predominantly from the UK, but a handful from the US, Belgium and the UAE.
The single most popular piece of content in those first few days was an interview with former RAC magazine editor Terry O'Gorman and his recollections of a "golden age" of UK air conditioning and refrigeration (Terry's all gold). With RAC's publisher, EMAP, announcing that it is to cease print production of its magazine portfolio within the next 18 months, the article seems particularly poignant today.
In the first full calendar month (November 2013) the Cooling Post attracted 2,265 visits, the vast majority attracted to news and information on the demise of UK contractor WR Refrigeration.
Visitor numbers grew steadily, recording 87,584 visits over that first year. A year later and that figure more than doubled, to the point where the Cooling Post has now received over a quarter-of-a-million visits since its launch, with visitors viewing over half-a-million-pages. 
And its global reach has also been confirmed: latest figures record visitors from nearly 10,000 cities in every country in the world.
With the number of visits now standing at 20,000 per month, what will the next 12 months bring?
"We're aiming for 30,000 visitors per month by the end of next year, but we really don't know where the ceiling is for visitor numbers for this industry or for this website's current news and information format," said Cooling Post editor Neil Everitt. "I personally feel there is lots more potential because there are large numbers of people in this industry who have not even heard of the Cooling Post, let alone visited the site.
"With increasing competition in this sector, it will certainly be interesting to see what the next 12 months bring."
Newsletter
The number of subscribers to the twice-weekly Cooling Post Newsletter also continues to grow by word of mouth. The Cooling Post celebrated its 1000th subscriber last October; yesterday the Cooling Post Newsletter registered its 2000th subscriber.
"The Newsletter is very important to us," said Cooling Post editor Neil Everitt, "and from the outset we wanted to ensure we employed the very highest standards. It would have been very easy to buy some email lists but we wanted to ensure that everyone who received our email actually requested it and finds it useful. Our double opt-in subscription procedure ensures that this is the case."
Subscribers numbers have risen, and continue to rise, purely by word of mouth.
"There's been no organised marketing campaign and we have avoided employing other devices, like free give-aways or using those annoying subscription pop-ups employed by so many websites. Our subscriber numbers are still small, but they are an elite bunch, and that is reflected in our "open" and "click" rates which remain huge by any standards."
Also, subscribers can be assured that the Cooling Post does not, and will not, sell, lease or lend its subscriber list to any third party.
Subscriber numbers are also increasing, with nearly 500 new subscribers joining over the last three months.
For details of advertising rates visit our "About" page.
Not a Newsletter subscriber? Sign up via the website or through our sign-up form.