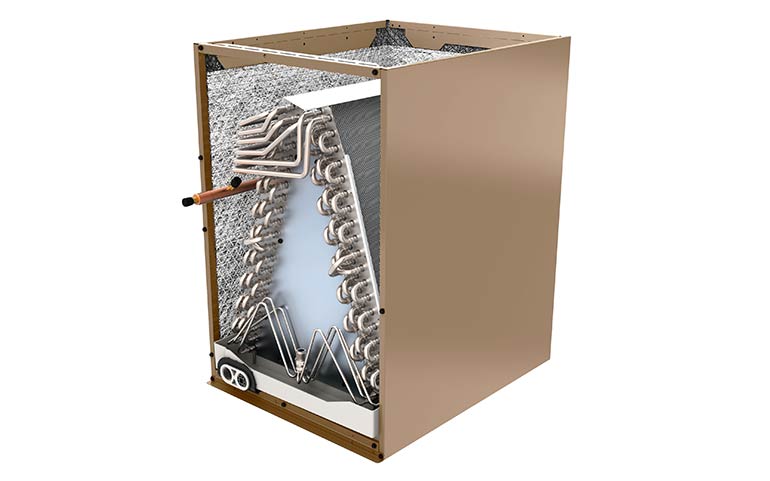 USA: Johnson Controls has launched new A-shaped indoor evaporator coils to maximise efficiency and performance.
Designed to meet the US Department of Energy minimum efficiency standards that take effect on January 1,  the redesigned indoor coils feature a streamlined, A-shaped design that is said to improve performance by providing balanced refrigerant flow and simplified circuit design compared to the N-shape of previous coils. 
Specifically intended for use with split-system cooling and heat pumps from York, Luxaire, Coleman, Champion and Fraser-Johnston brands, the MaxAlloy all-aluminum indoor coils feature a corrosion- and UV-resistant drain pan with low water retention to improve indoor air quality and comfort.
To best meet the needs of different installations, the coils come in three models:
XAF series, fully cased coils are suitable for upflow or downflow applications.
XAH series, fully cased coils for dedicated horizontal installation, which is ideal for unique or tight-space configurations.
XAU series, uncased coils for upflow or downflow applications installed on the leaving air end of gas furnaces.
The new models are also said to save contractors time by simplifying replacement, TXV installation and ordering. They use the same cabinet as previous coils and can be retrofitted with existing equipment. The new coil design also reduces the number of TXV parts required from six parts to two.
A streamlined SKU list covers the same range of capacity needs that previous coils offered. These previous coil designs will immediately phase out with the release of the new models.