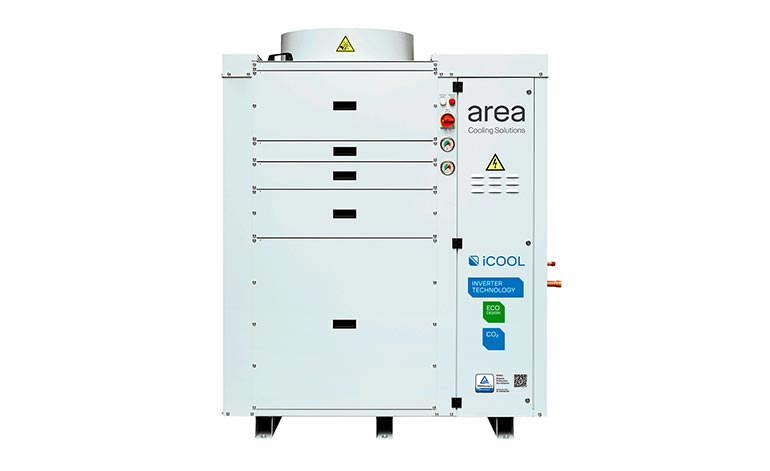 SPAIN: Area Cooling Solutions has introduced what it claims is the first indoor-based CO2 high-pressure-air ducted condensing unit.
The iCool Max CO2 has been designed as a solution for urban retail stores in areas where installations of powerful refrigeration units have become difficult due to regulations.
This new condensing unit is said to be compact and perfect for being installed inside a technical room of the store. The unit measures 750 mm wide x 1700 mm high x 1700 mm long, allowing it to be carried in elevators and through standard doors.
An energy-efficient directional EC fan produces 120Pa air pressure.
Remote monitoring, regular maintenance and diagnostics can be handled via smartphones and tablets, with alarms are sent via SMS or email.