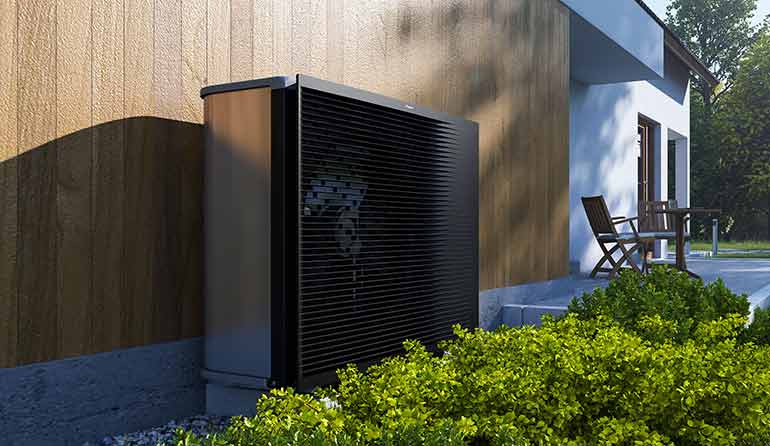 BELGIUM: Daikin Europe has announced the arrival of the Daikin Altherma 3 R MT, a mid-temperature refrigerant split heat pump.
Following the launches of the 3 H HT in 2019 and 3 H MT in 2021, Daikin decided to develop a refrigerant split version. The new Altherma 3 R MT will replace the current Daikin Altherma HT in the foreseeable future.
The 3 R MT is said to have shown impressive results, even during winter, at outside temperatures down to -25°C. It provides a leaving water temperature of up to 65°C at an outside temperature of -15°C, by relying on heat pump operation only.
Sound level is 35dBA in low sound mode at a distance of 3m and achieves up to an A+++ space heating energy label, and an A+ (the maximum) in domestic hot water.
Available in three sizes – 8kW, 10kW and 12 kW – the Altherma 3 R MT series is compatible with three different indoor units: wall mounted, floor standing with integrated tank, floor standing with ECH2O tank.