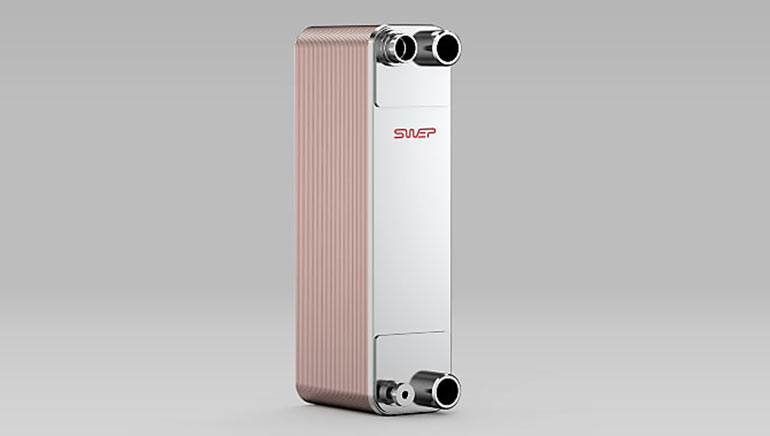 USA: Brazed plate heat exchanger manufacturer SWEP has launched the FI22AS high-efficiency condenser and evaporator to meet the rapidly increasing demand for residential heat pumps.
The FI22AS is a state-of-the-art condenser, optimised for refrigerants such as R290 and R32, designed mainly for hydronic air-to-water and ground-source heat pumps.
Developed with SWEP's patented AsyMatrix2 technology and a new innovative integrated solution for improved distribution of the refrigerant mix of vapour and fluid inside the BPHE, the FI22AS is said to deliver high thermal performance while ensuring a low secondary side water pressure drop and reduced refrigerant charge.