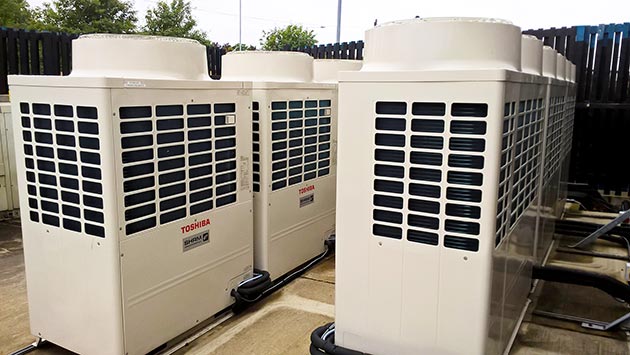 UK: Toshiba has updated its air conditioning system design software to enable contractors to carry out both split and VRF system selections and automated EN378 F-gas compliance checks.
DesignAIRS was originally developed by Toshiba in Europe, and the company recently adopted the system as its global air conditioning design platform, developing and rolling out a completely updated version of the software. Initially, DesignAIRS covered only VRF systems. The latest version enables a range of technologies to be added to designs, including split systems, heat recovery, hot water modules and DX-based air handling units, dramatically expanding its application.
In addition to automatically evaluating compliance with mandatory refrigerant safety standards, the new programme is said to simulate true system capacity for designs. This assures clients and end users that a proposed solution will meet both statutory and project performance requirements.
"The majority of projects today include a variety of air conditioning technologies rather than being reliant on a single approach," explained TCUK's pre-sales manager Oliver Sanders. "The new package enables contractors and consultants to design systems that take account of the complex requirements of real buildings and how they are used, and optimise performance and efficiency across the piece, taking into account all the equipment involved."
In addition to creating detailed project drawings for a variety of building types, including pipework and equipment specifications, the new version includes a seasonal performance calculator that allows designers to simulate the actual performance and running costs of a system using local seasonal temperatures and operating conditions.
Different tariffs can be used for the calculations to estimate running costs under alternative supply contracts. Designers can simulate the anticipated running costs of a system for end users, and how much CO2 it will produce in a year.
Air conditioning designers can now also import building floorplans and use them as background layouts, assisting clients and installers to visualise the completed system as installed within the building.