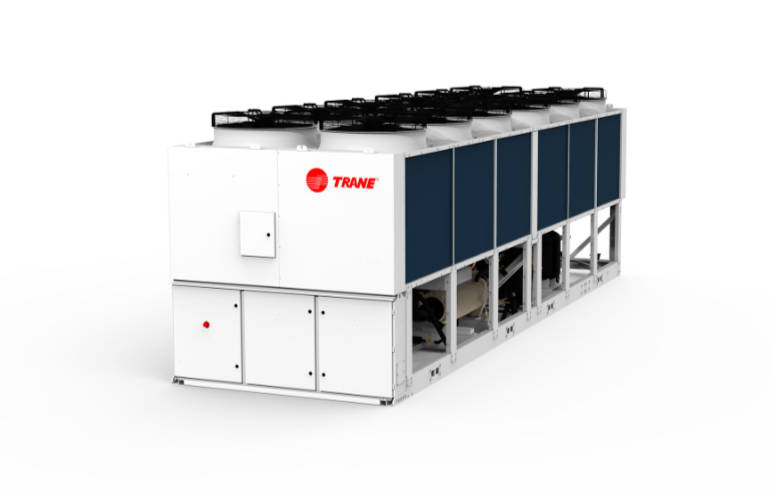 BELGIUM: Trane has released its first European air-to-water heat pump using its proprietary screw compressor technology.
The RTXC heat pump employs the Trane screw compressor technology to continuously control its capacity, and significantly enhancing the water temperature stability. Capacities range from 380 to 770kW.
Available with R134a or the lower GWP refrigerant R513A, the performance of the RTXC is managed by the Trane Tracer UC800 adaptive controller.
With a COP of 3.5, Trane claims up to 20% higher efficiencies than competitive units, with the ability to deliver 55ºC of heating at an ambient temperature as low as -10ºC.