UK News
Apprentices can earn more than graduates
UK: Apprentices can earn up to 270% more over their lifetime than university graduates, a new UK report reveals.
Productivity and Lifetime Earnings of Apprentices and Graduates, jointly released today by banking group Barclays and the Centre for Economics and Business Research (CEBR), has revealed that the average gap in lifetime earnings potential between apprentices and graduates is just 1.8%, with the average lifetime earning premium (LEP) difference for the two study paths at just £2,200.
In some sectors, apprentices' LEP outstrips that of graduates by over 200%. In industries such as arts, media and publishing it's 270% and agriculture, horticulture and animal care 211%. In other sectors, there is a significant difference in the LEP for apprentices including social sciences (10%) and languages, literature and culture (29%).
The report also challenges what it sees as a range of common misconceptions about apprenticeships including that they are only relevant for those looking for careers in vocational or manual industries. Business, administration and law accounted for the most apprenticeship starts in 2014/15 (29%), closely followed by health, public services and care (26%). There were over 89,600 apprentice starts within the retail and commercial enterprise sector, and over 74,100 within the engineering and manufacturing technologies sector.
In addition, the report makes it clear that apprenticeships are a popular and feasible career path regardless of age – with 43% of apprenticeship starts by people aged 25 and over in 2014/15.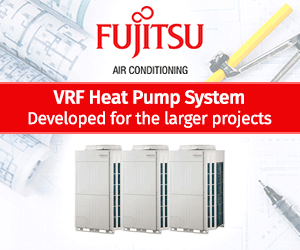 The report also reveals that apprenticeships have grown substantially in popularity over time –uptake has more than doubled in the past decade, with almost half a million started in the 2014/15 academic year. Barclays predicts these figures will grow exponentially in the coming years as potential university applicants face a challenging and unpredictable financial landscape – with maintenance grants abolished and continuous increases in tuition fees creating a potential financial burden and putting university out of reach for many.
Encouragingly, a new Degree Apprenticeship was introduced in 2015 that allows apprentices to earn a full university equivalent qualification in their chosen sector without paying rising university tuition fees. Additionally, the Apprentice Levy introduced by the UK government this year is set to create three million apprenticeships in England by 2020.
Mike Thompson, head of apprentices for Barclays said: "The figures released today shows quantifiably for the first time that apprentices are getting a 'hidden pay cheque', through earning while working, that is comparable or in some cases higher than university graduates. This bonus means they can fast track themselves to home or car ownership – as well as through their careers without worrying about long-term student debt. At Barclays, we firmly believe that apprenticeships should be considered a viable and valuable career path and a genuine alternative to university, and these new figures strongly back that up."