UK: Hampshire-based cooling specialist Aqua Cooling has launched a new equipment hire service in a reorganisation of the company's corporate structure.
Aqua's new structure sees the firm reorganised into four operating divisions with Aqua Cooling Solutions remaining the main branch of the company and Aqua Cooling Services concentrating on the firm's after-sales business. Two new divisions have been created: Aqua DCS (Data Centre Services) is a company serving the data centre market, while Aqua Cooling Hire provides variable-length rental arrangements for customers looking to hire their cooling equipment.
The company's new hire division offers an extensive range of Aqua products including chillers, air conditioners, adiabatic and air blast coolers, as well as ancillary equipment such as tanks and pumps.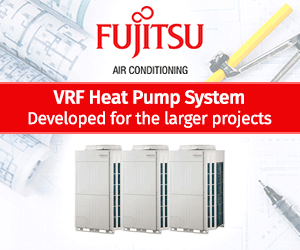 Aqua Cooling director Kevin Lancaster said: "For some of our clients hiring is definitely the best option and, although we have always offered rental and lease hire options within our product portfolio, this new business structure is designed to position the company as a leading name in the rental market."  
 The new Aqua hire service is said to offer flexible rental terms, both short- and long-term, ideal for clients' seasonal requirements, increased production capacity, equipment testing or emergency breakdown scenarios."
 Aqua says it has a team of hire engineers in place to help clients with equipment selection, site surveys, delivery and installation as well as offering round-the-clock support.