UK News
BESA boosts sailing charity funds
UK: The Building Engineering Services Association has provided a further £2000 boost to a sailing charity for the disabled.
BESA's Yorkshire Region has followed up its donation last year with a further contribution to the funds of the Sailfree initiative at Otley Sailing Club.
Sailfree operates under the national umbrella of Sailability, the charitable arm of the Royal Yachting Association, which provide sailing experiences to people with all types of disabilities and illnesses, giving them the chance to enjoy the freedom and independence that are not normally available to them.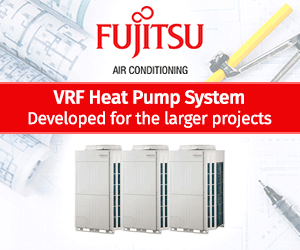 Andrew Hudson of G&H Sustainability, chairman of BESA Yorkshire, presented a cheque for £2,000 – the proceeds of a raffle that took place during the Yorkshire Region's Annual Ball in Harrogate – in support of the initiative.
"The BESA Yorkshire Region and the many companies supporting our event were delighted to be able to assist in the valuable work undertaken by Sailfree," Mr Hudson commented.
"Sailfree can't survive without donations, and to have the continued support from the BESA Yorkshire Region is fantastic," said RYA Sailability representative John Carberry.