UK: ICS Cool Energy, the chiller hire and sales company, has expanded its UK operations with the opening of a new 3,000m² sales, distribution and warehousing facility in Bradford.
The new facility comprises 465m² office and training areas, 2,500m² warehouse and test facilities, together with extensive yard and car parking space. It is also said to provide fast access to the major industrial routes serving the north of the UK from its location adjacent to the M606 and M62.
ICS says that this is the latest in a series of strategic investments it is making to grow its business in the UK and Europe with sales, engineering teams, distribution and national customer service at a local level. The company provides hire and sales of a range of temperature control products including heat pumps and heating equipment.
Employing around 250 people across the UK, the head office is in Southampton and in addition to Bradford, there are offices in Birmingham, Scotland and the South East. The expanding network of European sites includes Holland, Germany, France, Switzerland, Poland, Finland, Hungary and Portugal.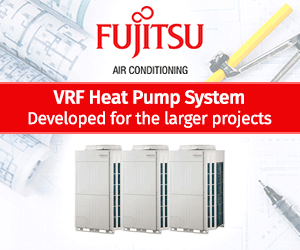 "With the acquisition and re-development of our new premises in Bradford, we not only have showcase offices with sales training facilities and space for growth but also a larger warehousing and distribution facility," said director Adam Spolnik.
"A large part of our business relies on speed of response – getting our experienced engineers and product solutions to customers' sites in the fastest possible time. And now with our expanded Northern hub, it's already helping us to be even more responsive with a large supply of heating and cooling solutions from the UK's largest range in stock and ready to go to all points of the compass," he explained.
Contact details for the sales teams at the Bradford office remain the same as its previous address at Caspian House and phone numbers and email addresses have been transferred. The new address is: ICS Cool Energy, Millersdale Close, Euroway Industrial Estate, Bradford, BD4 6RX. Tel: 01274 740877.