UK News
IoR to discuss need for cooling
UK: Whether air conditioning for comfort cooling is necessary in the UK will be the subject for debate at the next IoR meeting in January.
Institute of Refrigeration president, Steve Gill will be hosting the debate and will be joined by learned guest speakers representing a variety of different approaches to the issues around the impact of the growing use of air conditioning. Speakers include FETA chairman Graham Wright, CIBSE member and ASHRAE past president Richard Rooley and Graeme Fox, senior mechanical engineer at BESA and former president of AREA.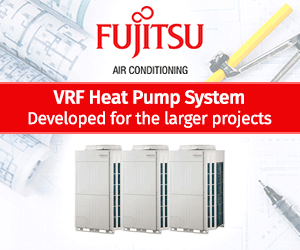 Together they will explore some of the strategic issues facing the sector and the importance of air conditioning both now and in the future as demand is expected to grow. The environmental impact of air conditioning, the roles of standards and building performance, international challenges, and opportunities for collaboration, are some of the topics expected to be covered.
The meeting takes place at 17.15 on January 12 at the Arden Hotel, Birmingham (near the NEC). The meeting is open to all but you are asked to register for the event at www.ior.org.uk.
The meeting will also be broadcast as a webinar for those who cannot join on the evening.