UK News
Klima-Therm adds experienced duo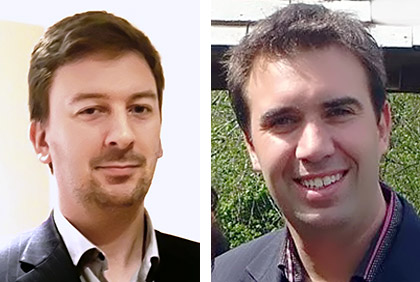 UK: Klima-Therm, the Wimbledon-based air conditioning and chiller specialist, has announced two further appointments as part of its strategic growth plan.
Ian MacDowall joins as project sales manager from Toshiba Carrier UK Ltd. With 23 years' experience, he has particular expertise in the selection, design and management of large chilled water plant and related equipment, such as air handling units, pumps and controls.
His experience on many prestigious projects, both in the UK and overseas, will be brought to bear on supporting Klima-Therm's development of the ultra high-efficiency Turbocor-based chiller, and non-standard traditional chillers for applications with difficult roof access and restricted basement plant rooms.
His experience with alternative cooling technology includes plant based on HFOs, hydrocarbons, carbon dioxide and ammonia.
The other new appointment is that of Andy Spruth to the position of regional sales manager. Andy has many years' experience in air conditioning sales, project management and building services, having worked for Hitachi, Armstrong Integrated Systems and, before that, as an estimator in building services contracting. At Klima-Therm he will focus on chiller and air handling unit sales in the London area.
Welcoming the new appointments, Klima-Therm md Roberto Mallozzi said: "We have exciting plans for the coming year, including a major technology development and major new commercial partnerships that we are looking forward to unveiling shortly."