UK News
Leeds venue for next Cool Talks
UK: The Institute of Refrigeration is continuing its Cool Talks Breakfast Briefings next month with an event at Dean & Wood in Leeds.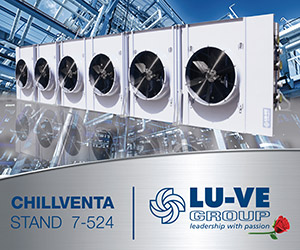 The new events enable service engineers and technicians to gain practical advice from experts on a range of topics.
Starting with tea/coffee and bacon rolls at 8.30am, the programme includes three short talks with time for questions and networking and usually ends around 11.30.
This next meeting will include a talk by Dewi Garcia of Harp International on A2L refrigerants and what you need to know about these "mildly flammable" gases. He will be joined by Ernie Bate of Sauermann who will look at why condensate pumps fail and how to prevent it.
For further information and to book, click here.