UK: Luke Courtney, an apprentice refrigeration engineer at Dungannon-based meat processor Dunbia, has won the gold medal at todays SkillFridge final.
A student at Northern Ireland's South East Regional College (SERC), Luke Courtney won out against five other finalists in the three-day competition at the SkillsShow at the NEC, Birmingham.
SkillFridge is a national competition for apprentices studying air conditioning and refrigeration up to Level 3 to demonstrate their knowledge and skills in a pressurised environment.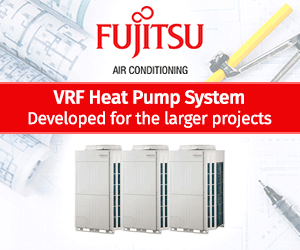 Luke's success means that he may now follow in the footsteps of Chris Bailie, another former SERC student, in being invited to compete in the international WorldSkills finals. In a double for SERC, the Northern Ireland college's other SkilFridge finalist, Chris Hoy, took the silver medal. John Thompson of Glasgow Kelvin College won the bronze.
This year's SkillFridge event attracted wide support from the industry with sponsorship from Toshiba and equipment provided by a number of suppliers. David Dunn, Toshiba UK's director and general manager was on hand to congratulate Luke Courtney on his success. 
Part of WorldSkills UK, the SkillsShow is the nation's largest skills and careers event, attracting nearly 80,000 visitors annually. The show provides hands-on experiences that inspire young people to explore careers and motivates them to find out more about the world of work.
Top photo: Luke Courtney flanked by Worldskills UK training manager Mark Forsyth (left) and Toshiba UK's David Dunn
Gold medal winner @skillfridge Luke Courtney @S_ERC @ToshibaUK well done to all competitors pic.twitter.com/xj8hKLGMVD

— skillFRIDGE (@skillfridge) November 19, 2016
Luke Courtney @S_ERC completing his calibration @SkillsShow @SkillsSho pic.twitter.com/g9gVa14SSZ

— skillFRIDGE (@skillfridge) November 18, 2016
Related stories: