UK: Hemel-Hempstead-based air conditioning supplier Pacair has expanded its operation northwards after taking over Wigan-based Oshen Products. 
A new company called Pacair North West will operate out of the Wigan offices of Oshen, like Pacair a Mitsubishi Electric "value added reseller".
Oshen founder, Stuart Law and his team will now join Pacair, increasing the company's overall sales and technical abilities.
"This new venture strengthens what we can offer customers as it combines the best of Oshen's consultancy abilities and its connections in the North, with the strength of Pacair's bespoke solution approach," explains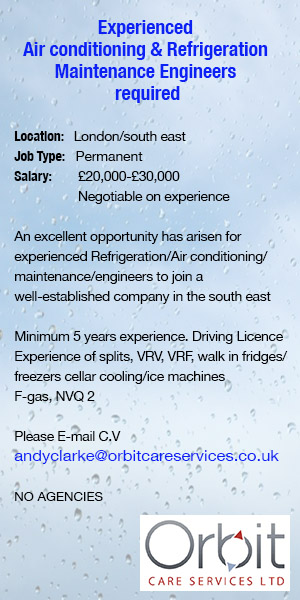 Stuart Law, who now becomes sales director for Pacair NW.
"Having had ten years of sustainable growth the time has come to expand our local presence in the north and this link with Stuart gives us a known entity in the region," explains Nigel Palmer, Pacair's founder and director.
Based in Hemel Hempstead, PACAIR is currently celebrating its tenth year of offering specialist independent support to customers, with an experienced team covering all aspects of the supply chain from initial design to final commissioning.
"Nigel and his team have an outstanding reputation in the industry for their first-class levels of customer service and this development can only increase the number of customers that he will be able to support," explains Steve Fleming, Mitsubishi Electric's national sales manager.
In addition to providing full support on the entire range of advanced air conditioning solutions from Mitsubishi Electric, Pacair also retains its role as an approved sales channel for the Toshiba and LG brands. These brands will also be offered by Pacair North West.