UK News
P&M buys insulation firm PLG
UK: The P&M Group, owner of cold store panel manufacturer ISD Solutions, has acquired refrigeration insulation company PLG Insulations.
PLG was established in 1984 and, like P&M is based in Gloucestershire. It specialises in pipe and tank insulation, primarily in the refrigeration sector and offers a range of services from fabrication and installation to feasibility studies, energy conservation analysis and planned maintenance.
P&M, a leading contractor in composite panel construction and cladding projects, believe the vertical integration of PLG's services will offer customers greater energy reductions, improved design and construction efficiencies and overall cost reductions from effectively one contractor.
"PLG Insulations' expertise and customer base provides an excellent fit with ISD Solutions and, importantly it has the right company ethos to become part of the P&M Group of companies," commented P&M Group Financial Director Gareth Ross.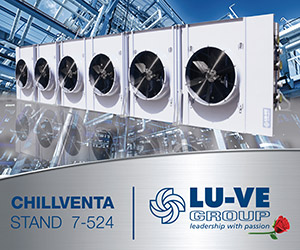 "It introduces further diversification and opportunities for the group and using our management expertise, we plan to work with the new and existing staff to gain efficiencies and develop the business into an Industry leader, using our proven business model."
P&M says that PLG Insulations will keep its own identity, but draw on the group's business processes, client base and marketing expertise.
"Through our subsidiary ISD Solutions we have in depth experience of delivering highly complex projects to clients such as ASDA, Brakes, Sainsbury, Grifols and Waitrose," said Gareth Ross.
"PLG Insulations further reinforces our group competencies and already we are seeing massive opportunities in terms of labour and infrastructure to strengthen the work force and grow the business. Working with stakeholders, our focus is to enhance the industry, develop quality standards for industrial insulation and establish an accredited apprenticeship programme to secure the long term engineering and manufacturing skill sets for the industry and the company."
Top: PLG Insulations enigineers finish the pipework insulation cladding on an ammonia vessel