UK News
Steve Gill wins excellence award
UK: No stranger to awards, refrigeration consultant Stephen Gill has picked up another at the Global Business Excellence Awards.
The awards aim to recognise and reward business excellence across all sectors, private, public and charity. Open to organisations of any size and individuals, based anywhere in the world, entries are encouraged from those that feel they are working smarter than their competitors to create a business edge.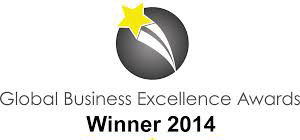 Commenting on the Global Business Excellence Award to Stephen Gill for Outstanding Professional, the chairman of the judges said: "Working with major clients in the food and drink industry in the UK and around the world particularly Southeast Asia, Stephen Gill has helped numerous companies reduce energy consumption significantly by taking a co-ordinated and integrated approach.  In this way the heating, refrigeration and air conditioning consultant has brought a new level of sustainability to food production and storage. Stephen Gill has rightly won the highest recognition in his industry and he is a most worthy winner of the Global Business Excellence Award too."
Previous winners of a GBEA include: James Caan, chief executive of Hamilton Bradshaw, Transport for London, The Air Ambulance Service, Arla Foods UK plc, Bupa International, Royal Bank of Scotland, Michael G Kessler, president and ceo of Kessler International.