UK News
Stuart Head wins Kooltech Award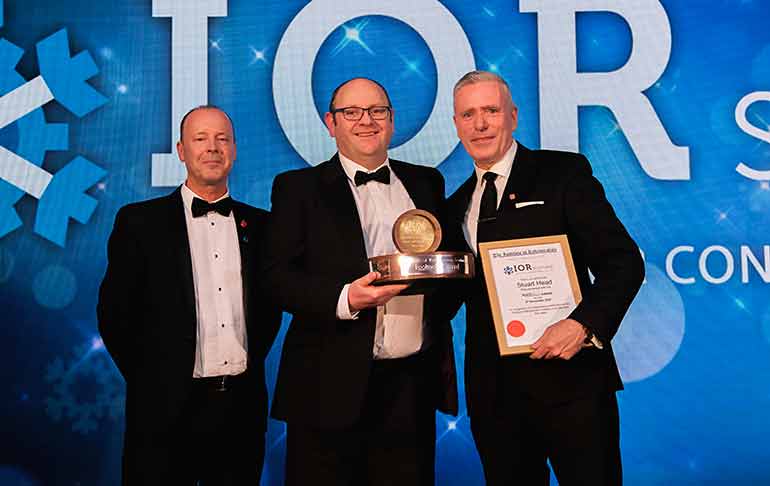 UK: Stuart Head, director of Glasgow-based contractors the Atlas Group, was the recipient of this year's Kooltech Award for his outstanding contribution to the Scottish air conditioning and refrigeration industry.
The Kooltech Award was presented at last week's record-breaking sell-out IoR Scottish Branch dinner at the Double Tree by Hilton hotel in Glasgow.
Stuart Head entered the industry in 1979, joining Hall Thermotank as an apprentice on marine air conditioning and refrigeration. With the ship industry in Glasgow in decline, he moved to land-based air conditioning projects. In 1993 he started his own company and has since steered his business into a group of companies incorporated air conditioning service and maintenance, commissioning, refrigeration and ventilation.
In other awards, Nicky Ross of GA Service was named as the IoR Scotland Apprentice of the Year. Runner-up was Kai Feeney of KB Refrigeration and third was Scott Fosbury of Polar AC.