UK News
Tweddell named Woman of the Year
UK: Tamsin Tweddel, a senior partner at building services firm Max Fordham, was crowned Woman of the Year at last night's Building Awards.
The prize acknowledges and rewards stand-out achievement by a woman in the construction industry, in an effort to highlight positive role models to enhance the sector's appeal for other women.
"It makes me proud to work for a practice where nearly a quarter of the engineers are women," Tamsin enthused. "Engineering has, for too long, been seen as an industry only for men."
She hopes that this award will help promote the role of women in the industry. "Diversity is essential if we are to find new ways of thinking about the problems we will face in years to come."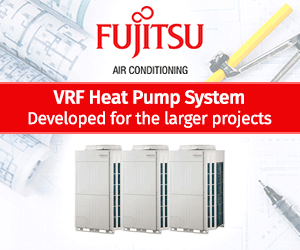 Tamsin was recently elevated to senior partner at Max Fordham, the first woman to do so at the practice, having joined in 2000. She is the sustainability team leader at Max Fordham, specialising in building performance.
Tamsin also serves as chair of the diversity working group at Max Fordham, helping to extend the appeal of engineering beyond the gender imbalance to other groups that have also traditionally found the industry difficult to engage with.
The annual Awards were held at Grosvenor House Hotel in Park Lane, London.