UK News
Viessmann bids to be full-service provider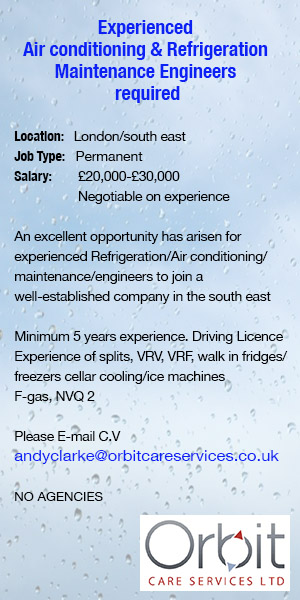 UK: Refrigeration equipment manufacturer Viessmann is determined to become a full-service, cooling technology provider for the food industry.
Traditionally a cold room manufacturer, the acquisition of the Finnish commercial refrigeration company Norpe in October expanded Viessmann's product range to include refrigeration cabinets, lamellas and power packs for the food retail industry.
According to Viessmann, this now enables them to offer the food manufacturing, retail and food service industries with a significant source of cooling products for both front and back of house operations, and a single point of contact for sales, product specification and after-sales support.
Speaking post-Euroshop, where the greatly-enlarged Viessmann had a significant presence, and prior to the company's participation at Foodex 2014 at the NEC later this month, UK director Steve Prior maintained that Viessmann was serious about becoming a becoming a full-service provider for cooling technology for the food industry
"In the UK, where we are already trusted for our high quality engineered cold rooms and commercial refrigerators, now we can provide an all-encompassing offer which includes innovative retail concepts and a superior shopping experience for consumers," he said. "We plan significant growth in the UK retail sector."
Reunited
The refrigeration business, Viessmann Kaltechnik, was acquired by the boiler manufacturer Viessmann Group in 2012, thus reuniting a 100-year-old family businesses.
Founded in 1917, Viessmann grew to become a world leader but the company split in 1992 when the owner Hans Viessmann transferred the heating operation to his son Martin.
Viessmann's heating group grew to become one of the leading international manufacturers of heating equipment, best known for its range of domestic, commercial and industrial boilers.