UK News
Women unaware of engineering opportunities
UK: A leading job site reveals that 71.7% of female engineers believe young women are unaware of the career opportunities available in the sector.
With National Women in Engineering Day approaching, CV-Library asked 500 female engineers about opportunities in the sector for women and discovered that 56.5% think engineering is still viewed as a "male" profession. In addition, 44.4% said there was a lack of female understanding around what engineering entails, but 92.5% believe more women would work in the sector if they were taught about it from an early age.
Other responses suggested increased education could help close the inequality gap. The majority of respondents (60.4%) believed engineering subjects should be offered in schools and nearly 42%  felt more profiling and education of engineering would attract more women.
Lee Biggins, founder and managing director of CV-Library, commented: "While there are great opportunities in the sector for women, we're seeing a severe lack of female candidates applying to engineering roles. In the last six months we had over 105,000 engineering jobs advertised on the site, receiving over 2.1 million applications. However, only 9.2% (202,666) of those came from female applicants.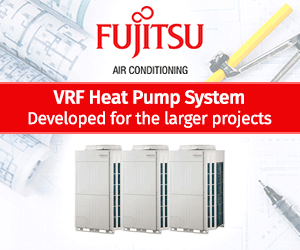 "It's clear that changes should be made further down the education system to entice women into the sector. In the meantime I'd encourage organisations in the industry to use National Women in Engineering Day as a platform to support equal opportunities, diversify their recruitment strategies and promote the great careers they have to offer female engineers."
Narina Sekhon, project coordinator at the Women's Engineering Society, adds: "CV-Library's findings uncover the realities of what it's like for women working in the sector. But, there are plenty of fantastic opportunities for women to embrace. We launched this awareness day to raise the profile of females in engineering and the amazing career opportunities available in the sector. By working with a range of organisations and education bodies, we are taking steps to eliminate gender barriers once and for all."
Access the full research findings here.