UK News
Work experience vital to plug skills gap
UK: More employers are being urged to offer work experience after complaints that engineering graduates and school leavers don't have the right skills for today's workplace.
The new report, Skills and Demand in Industry, from the Institution of Engineering and Technology (IET) reveals that 62% of engineering employers say that graduates don't have the right skills for today's workplace, while 68% are concerned that the education system will struggle to keep up with the skills required for technological change.
Other concerns raised by the report include a lack of knowledge or understanding of the forthcoming apprentice levy and the lack of diversity in the workplace.
One of the biggest challenges appears to be in recruiting candidates with sufficient work experience. Many employers reported that the content of engineering and technology degrees does not suit the needs of their organisation because the courses don't develop practical skills or provide opportunities for students to obtain relevant work experience.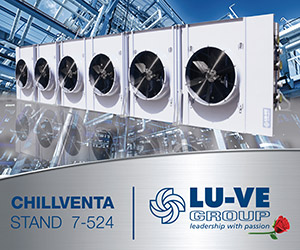 To address these growing concerns over skills gaps in the engineering workforce, particularly among graduates and school leavers, 91% of companies agreed that to improve the supply of engineers and technicians, more employers need to provide work experience for those in education or training.
In response, the IET is launching a new campaign – Engineering Work Experience for All – to champion the need for more employers and universities to collaborate to offer quality work experience to engineering students. The campaign is designed to rally employers, universities, Government and students to make a range of different, quality work experience opportunities more widespread.
Apprentice levy and diversity
Over half of the survey respondents said they didn't know how the apprentice levy would benefit their organisation. Even where companies were able to identify any benefit, the benefit was only identified by 7% of the sample or less.
Echoing concerns in the refrigeration and air conditioning industry, respondents agreed that gender diversity was a huge challenge for the sector. With women only accounting for 9% of all engineering and technology employees in the UK, 60% of employers said that better targeting of diverse groups would increase the pool of potential engineers available.