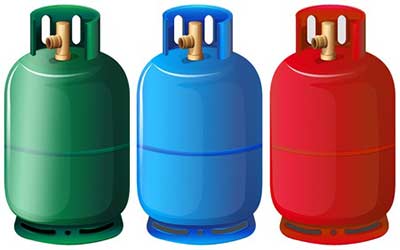 USA: The AHRI is seeking input from industry to determine the needs of the market regarding refrigerant labelling and the current colour scheme for refrigerant containers.
The US Code of Federal Regulations (CFR) Title 49 for Hazmat Transportation regulations and CFR Title 29 for Occupational Safety and Health regulations requires that all hazardous material containers, which include refrigerant cylinders and drums, be properly labeled to clearly identify their contents. These container labels and markings should always be used as the primary means of identifying hazardous materials, including refrigerants.
"AHRI Guideline N offers another layer of identification by assigning specific colors to refrigerant containers based on their contents," said AHRI senior vice president Henry Hwong. "Since there are new refrigerants and in turn new container colours, we are addressing concerns about confusion and the potential misidentification if container colours appear similar."
These concerns include safety issues, because refrigerants have different operating pressures and flammability properties, and equipment can be damaged if refrigerants are used in the wrong applications.
"Refrigerant container labelling and markings should always be the primary means to identify the contents," said Hwong.
This survey, organised by the Chemicals and Refrigerant Reclaimers Product Section of the Air-Conditioning, Heating, and Refrigeration Institute (AHRI), is intended to solicit information from the industry, specifically from end users, regarding common practices in use today to identify refrigerant container contents.
The survey can be accessed here.