World News
Airedale provides cool answers in Dubai
UAE: Airedale has completed a training programme in Dubai showcasing the latest developments in precision cooling solutions and controls as part of UAE Innovation Week.
The British air conditioning and refrigeration manufacturer embarked on the four-day programme at Time Plaza Hotel Dubai and Le Meridien Dubai last week. The programme was attended by more than 40 engineers from GCC countries, Lebanon and Jordan.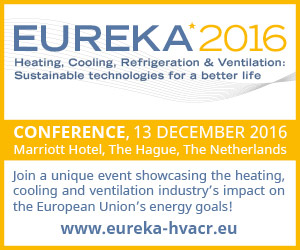 Designed to support field engineers and technicians working with Airedale equipment, the first day was a classroom discussion day and covered topics including; general installation considerations, requirements for installation and commissioning, and fault-finding techniques.
The next two days provided in-depth practical training on specific precision cooling solutions and their controls. Best practice in building management system integration was also featured.
A separate commercial section of the programme with 'open floor' sessions provided a platform for sharing knowledge.