USA: A newly published ASHRAE data centre energy standard is said to have a flexible performance-based approach that will accommodate future innovations.
ANSI/ASHRAE Standard 90.4-2016, Energy Standard for Data Centers, establishes the minimum energy efficiency requirements of data centres for design and construction, for creation of a plan for operation and maintenance and for utilisation of on-site or off-site renewable energy resources.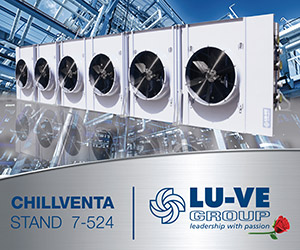 "We worked very hard to craft this standard in a manner that does not stifle innovation in the data centre industry while simultaneously offering criteria to help ensure energy savings," said Ron Jarnagin, chair of the 90.4 committee. "It is important to keep in mind that data centres are mission critical facilities where risk management is the primary concern."
Jarnagin noted that high plug loads and rapidly advancing IT technology make data centre applications significantly different from their commercial building counterparts. Standard 90.4 is said to specifically address the unique energy requirements of data centres.
For further information and to order, visit www.ashrae.org/bookstore.
Related stories: