SWEDEN: Beijer Ref's acquisition of UK refrigeration wholesaler HRP contributed to a 5.4% increase in third quarter sales, the company reports.
Net sales for the third quarter of 2016 increased to SEK2,461m (€254m), up from SEK2,335 (€241m) in the corresponding period in 2015. Operating profit, however, was down by 4.5% to SEK173m (€17.85m).
"Although profit for the quarter did not reach the level of the previous year, the third quarter of the year was one of our strongest quarters ever," said Beijer Ref CEO Per Bertland. "Only the month of July was the weak month of the quarter, whilst both August and September showed growth, organically as well as incrementally."
While sales in the Nordic countries were down, Central Europe is said to have shown growth, mainly due to the consolidation of HRP in the UK.
Per Bertland also revealed progress of efficiency plans through a worldwide restructuring of the business. This involves the creation of a clear structure with the appointment of a country manager and a joint back-office in every country.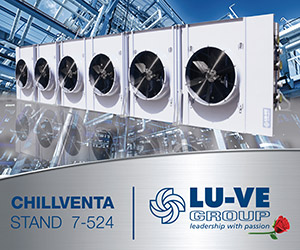 "The United Kingdom, France, the Netherlands and Norway are the remaining countries in which we are currently implementing these measures which will give us a more efficient organisation and clear cost savings."
He also hinted at an expansion of the group's internet activities. "During the quarter, we have initiated the work of strengthening our digital competence. There are significant opportunities with digitalisation in our sector and the objective is to develop our digital capacity," he said.
Related stories: