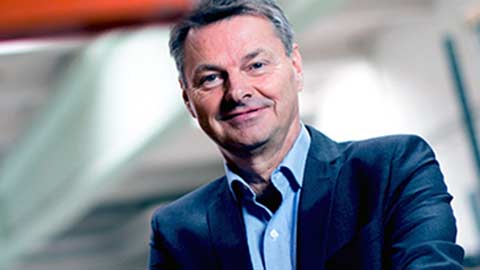 SWEDEN: In a solid start to the year in Europe, refrigeration wholesaler Beijer Ref saw sales increase by 13% in the first quarter.
The increase, compared to the corresponding quarter last year, saw sales reach SEK2,218m (€230m). The growth is said to be due to acquisitions and good growth on the European markets.
Revealing that operating profit also showed a double-digit increase, CEO Per Bertland commented: "Although there is uncertainty in the market, partly on account of the presidential elections in France and the Brexit negotiations, we can see generally good growth both macroeconomically and in our own sector."
The transition to more environmentally friendly refrigerants was seen as providing good business opportunities with both new and existing customers. Demand for environmentally friendly carbon dioxide-based solutions continued to increase, it was revealed. The first quarter saw the delivery of the first environmentally friendly carbon dioxide-based cooling system to Chile by Beijer Ref subsidiary SCM Frigo.
"Organic growth for the quarter was just over 3%. On the European markets, growth was healthy, and we expect continued positive growth there in the coming quarter," Bertland said.
Growth in the OEM and comfort cooling sector continued. During the first quarter, Comfort Cooling sales increased by 20%, while OEM sales grew by 22%. Organic growth grew by 10% and 17%, respectively.
"We consider that OEM manufacture has further potential. In recent years, we have seen increased demand for customised, environmentally friendly solutions for large installations, for example large supermarkets. The focus on the OEM range is being enhanced in 2017, partly by expanding the product portfolio with environmentally friendly solutions for small and medium-sized stores."
Further acquisitions are also expected. "We are accelerating our work on acquisitions and hope to be able to present new ones during the year," Per Bertland revealed. 
Apart from HRP, Beijer Ref did not make any major acquisitions last year, although several potential transactions were said to have been evaluated. In effect, the HRP acquisition and the subsequent CMA examination of the deal tied up the company's resources and slowed the acquisition strategy.