IRAN: German compressor manufacturer Bitzer has established a subsidiary company in Iran.
Bitzer has been represented by a number of agents in the Iranian market for decades. Now the long-standing company is establishing its own subsidiary that will report to its Middle East site in Dubai.
The announcement follows the recent establishment of an office in Kenya last month and adds to the German compressor manufacturer's worldwide representation.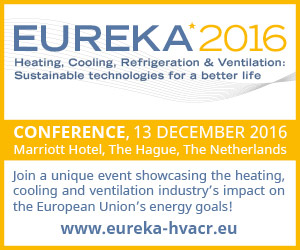 The Bitzer Iran facility will provide a service tailored to Iran's specific requirements. Its reciprocating, screw and scroll compressors and condensing units are already used in various applications in the country, with up to 500,000 compressors now in use.
"Bitzer doesn't receive direct orders in Iran and this will not change in the future. As always, our reliable sales partners will be responsible for processing orders," said Stefan Leitl, md Bitzer Middle East.
"Over the decades, we've managed to establish a close relationship built on trust with our business partners, as we've always been available to provide our users with support, including in challenging political times."
Bitzer is also working closely with universities, institutes of technology and vocational schools to offer general and specialised training courses.
With the foundation of the subsidiary, Bitzer also intends to take action against counterfeit compressors from China, which are increasingly more prevalent in the Iranian market. Bitzer Iranian will be available as a contact representative to system operators and business partners, to help determine the authenticity of compressors.
The office address is Unit 401, 4th Floor, No 3, Eastern 11th St., Kaj Sq, Sa'adat Abad, 1998839847, Teheran, Iran. Tel:+98(0)912-1693-916.