World News
Burr Oak partners with Italian firm SMI
USA: Coil machinery manufacturer Burr Oak Tool has entered into a partnership with Italian tube machine firm Sistemi Meccanici Industriali (SMI).
The companies say that the new partnership will directly benefit customers worldwide by creating a global source of comprehensive support, continuous innovation, and unrivalled leadership.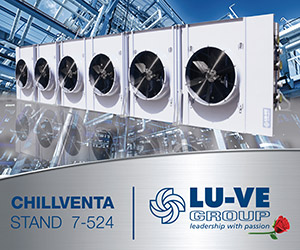 "This collaboration yields over 100 years of combined experience and unmatched expertise that is unprecedented in the heat exchange equipment manufacturing industry," said Tim Doot, Burr Oak Tool's vice president.
Established in 1978, SMI is based in Udine, near Venice, and manufactures a wide range of tube processing machines designed for refrigeration, heating, air conditioning, cooling, automotive, domestic appliance, and alternative and renewable energy markets.
Burr Oak Tool has designed customised production machinery for the heat transfer and tube processing industries for over 70 years. Oak machines are installed and successfully operating in over 75 countries.
Photo top (left to right): Burr Oak's Tim Doot, SMI general manager with Sergio Campeotto and colleague Giuseppe Battigelli (commercial director) and Brian McConnell, Burr Oak Tool president and chief operating officer