THAILAND: Komsan Sripavatakul, managing director of Carel (Thailand), has been appointed president of the Thai Refrigeration Association for 2016-2018.
The Thai Refrigeration Association (TRA) was founded in 1992 and is the national non-profit organisation representing approximately 200 members from the  refrigeration industry in Thailand, including manufacturers, contractors, consultants, end-users, suppliers and related business.
TRA has been actively involved in supporting its members in the enhancement and development of the refrigeration industry, bringing together people from the entire industry and giving them a central forum to help them accomplish their common goal of making progress and achieving success.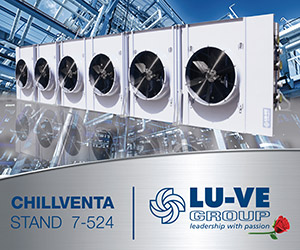 Discussing his new role, Komsan Sripavatakul said: "Thailand is the 'kitchen of the world', and needs a lot of what the refrigeration industry has to offer, such as cold rooms, supermarkets, showcases, bottle coolers, ice machines, etc. Therefore, TRA intends to play a crucial role in leading the refrigeration industry to achieve this milestone."