JAPAN: Daikin has announced a tie-up with Japanese IT multinational NEC to develop air conditioners with artificial intelligence.
The joint research is expected to optimise and control the indoor environment to improve occupant comfort and increase productivity. Based on its monitoring information of space usage, the research aims to produce air conditioners capable of learning and predicting the temperature and humidity in the room.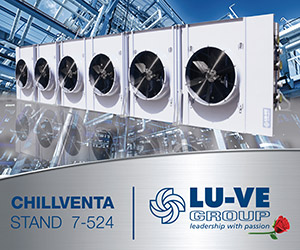 NEC's artificial intelligence technologies are expected to enable Daikin to produce air conditioners capable of recognising workers and their physical and mental state through facial and voice recognition.
AI technologies have made great strides in recent years. NEC, with its NEC the Wise technologies, is one of the leaders in the field with its experience in speech recognition, image and video recognition, language and semantic understanding, machine learning, prediction and detection, and optimal planning and control.