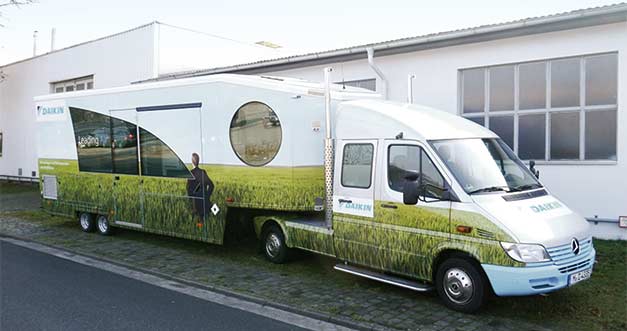 GERMANY: Daikin is to take its R32 air conditioning refrigerant technology on the road in Germany this spring.
Two Daikin trucks will take the BluEvolution tour on a 40 stop tour of 20 cities from 11 April to 2 June 2016.
Daikin staff will be on-hand to provide information and answer any questions on the subject of R32, the "mildly flammable" lower GWP refrigerant being pioneered for use in smaller air conditioning systems.
Current R32 units offered in Europe include Ururu Sarara, Emura, Professional and Siesta products.