World News
Daikin to increase sales by 50% by 2020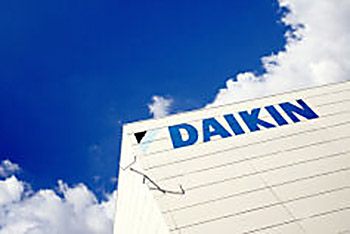 JAPAN: Daikin is looking to increase sales by nearly 50% to JPY3,000bn (€24bn) over the next five years.
In the plans revealed in Fusion 20, the company's strategic management plan spanning fiscal years 2016 to 2020, Daikin says it will especially focus on expanding its business in North America and Asia and placing particular emphasis on certain product areas.
These include accelerating the growth and development of its filter business, bolstered by the recent acquisition of US manufacturer Flanders, and focusing on commercial refrigeration, another area expanded under Fusion 15 with the purchase of Italian refrigeration manufacturer Zanotti.
The five businesses being targeted are heating and water heaters, energy solutions, commercial refrigeration, next-generation refrigerant and fluorocarbon gas and IAQ and AE engineering.
Daikin is also looking to expand its business to new fields such as IoT and artificial intelligence.
Related stories: