World News
Danfoss a double winner at AHR Expo awards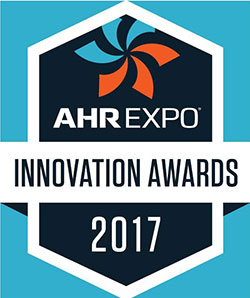 USA: Danfoss has won two awards for products aimed at the food retail industry at the 2017 AHR Expo Innovation Awards.
The Danish manufacturer won the Building Automation category for its cloud-based monitoring system Enterprise Services, and picked up the Refrigeration award for its CTM CO2 ejector.
The annual awards competition honours the most inventive and original products, systems and technologies showcased at each year's AHR Expo in 10 categories: building automation, cooling, green building, heating, indoor air quality, plumbing, refrigeration, software, tools & instruments and ventilation.
The Danfoss CTM is an electrically-controlled multi-ejector designed specifically for the warm climate operation of transcritical CO2 systems in food retail applications. Capable of recovering energy while controlling the high pressure of the transcritical application, the CTM ejector is said to improve energy efficiency by 20% or more. This is achieved by employing energy recovered from the gas cooler and transferring it to increase the pressure of gas being compressed by parallel compressors, thus reducing overall compressor load.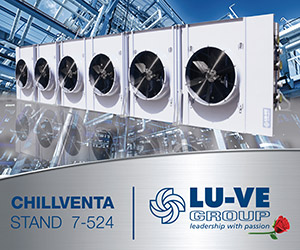 Designed specifically for food retail applications, Danfoss Enterprise Services collects a range of data points from connected devices to provide an insight into nearly every aspect of HVACR operations, energy management and usage, benchmarking, and safety. 
Other winners include Daikin Applied in the Cooling category for its Pathfinder AWV air-cooled screw chiller and Carrier's energy-saving Dual Stage Relief Economiser (DSRE) for light commercial rooftop units in the Green Building category.
The winners will receive their awards in a formal ceremony during the 2017 AHR Expo, which takes place from January 30 to February 1 at the Las Vegas Convention Center in Las Vegas. 
Additionally, one 2017 AHR Expo Product of the Year award winner, selected from among the 10 category winners, will be announced at that time.
Related stories: