World News
Danfoss set to open US development centre
USA: Danfoss' new US air conditioning development centre in Florida is on course to be fully operational from January.
The centre, which is due to open within the next couple of weeks, will test split system air conditioners, roof top units and chillers specifically designed for the North American market.
The 2,000m² facility is based at the Tallahassee, Florida, site of Danfoss' Turbocor compressor factory.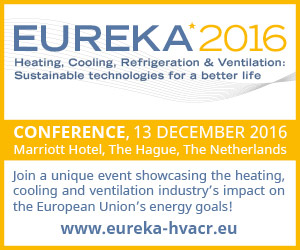 Dubbed the Engineering Tomorrow Application Development Center, it includes three psychrometric rooms with the capability of testing air-conditioning systems, including residential equipment and rooftop units from 2.5 to 50tons and air-cooled chillers up to 150tons.
Significantly, the laboratory will be prepared for test of units charged with flammable refrigerants.
"We feel it is critical for us to help our industry prepare for the transition ahead to meet low-GWP refrigerant targets and higher energy efficiency levels," said John Galyen, president, Danfoss North America. "There is not enough existing lab capacity in the United States to meet the demands, so this investment will enable our customers to accelerate the path of their next-generation equipment."