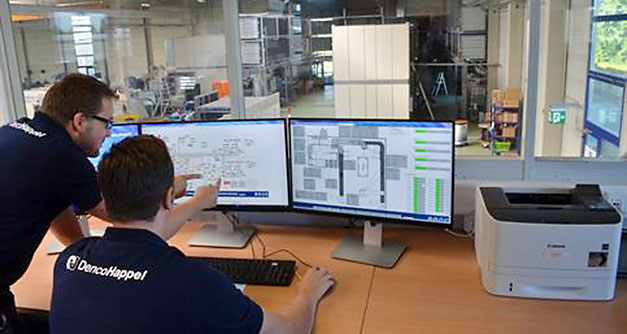 GERMANY: DencoHappel has opened what it believes is the largest and most advanced test chamber for air conditioning equipment in Wurzen, near Leipzig.
The company, formerly known as GEA Air Treatment, will employ the test facility for its Adia-DENCO close control air conditioners and CAIRplus air handling units. It will also be used to support the company's new product developments.
The test chamber will be used to provide an opportunity for customer witness tests under real conditions and to demonstrate the results of the Power Usage Effectiveness for Adia-DENCO units.
"No one buys an air conditioning system for a data centre from the drawing board any more," commented Dr Christian Fieberg, development manager at DencoHappel. "Anyone who is buying several dozen air conditioning units for the climate control of his data centre wants to be absolutely sure that they satisfy the requirements without any difficulties. A performance record under peak load is an integral component in the energy planning of new data centres."​
The system consists of three air handling units connected with each other and with the unit being tested via permanent air ducts. Depending on the size and performance of the tested Adia-DENCOs, one or both air handling units condition the air to a temperature and humidity that simulates outside air on a humid summers day. The third unit, simulates the actual data centre, a heat exchanger is used to warm the supply air to the planned extract-air temperature of the server, as anticipated by the customer for his individual circumstances.
The modern control room can also be used as a conference room for discussions with customers. Visitors can comfortably see all the details on a large screen monitor, while the test chamber manager can fully monitor and regulate the system and test unit on three further screens.
All measurement devices are calibrated and fulfil all relevant international norms regarding measurement of efficiency of air handling units with direct evaporative cooling, especially ASHRAE 143-2015 (Method of Test for Rating Indirect Evaporative Coolers).