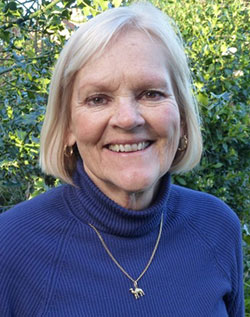 UK: Jennifer Lonsdale, co-founder of environmental group the EIA has been awarded an OBE in the New Year Honours list.
Now the main environmental group campaigning for controls on the use of synthetic refrigerants, the Environmental Investigation Agency was formed by Lonsdale in 1984 with fellow activists Allan Thornton and Dave Currey.
Born in Uganda, Lonsdale was brought up and educated in Kent when the family moved there in 1963. In 1977, she began volunteering for Greenpeace San Francisco and in 1980 was taken on by the organisation and contributed to the development of the Greenpeace International structure that remains in place today.
In the early 1980s she returned to England and began working independently on conservation projects with Allan Thornton, one of the founders of Greenpeace UK, where they also worked with  photographer Dave Currey.