World News
Glastonbury heads JLL engineering services
UK: Bryan Glastonbury, md of Integral UK, has been appointed head of engineering services, EMEA, following the group's acquisition by JLL.
The move comes as JLL (Jones Lang LaSalle) seeks to integrate the two businesses following the $330m buy-out in June.
JLL's engineering services md Mike Friedl for the last five years will now report to Bryan Glastonbury. Mike, a former vice president and general manager at Johnson Controls, will continue in the new combined operation as head of IFM Engineering Services.
"This change comes as we seek to bring our businesses together following the acquisition, and provide the best operating model going forward,"  Peter Downie, JLL's Global COO said in a statement.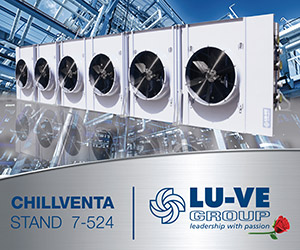 "Our combined businesses make us one of the largest providers of mobile engineering services in the world, with a substantially strengthened and expanded outsourcing offer for our clients. With this new platform we will be able to deliver an improved engineering service, with double the number of engineering experts and on-the-ground service providers; saving our clients time, complexity and resource costs."
Related stories: