USA: Honeywell's corporate headquarters in Morris Plains, New Jersey, has been awarded LEED Gold certification by the US Green Building Council (USGBC).
Then 475,000ft² building, which Honeywell moved into in October last year, accommodates over 1,000 staff.
Gold certification was achieved thanks to several design elements and construction practices that were incorporated with environmental sustainability, worker satisfaction, and productivity in mind.
For example, the headquarters uses natural daylight as a method of both saving energy and creating a more pleasing work atmosphere. Additionally, its close proximity to public transportation reduces greenhouse gas emissions while creating convenience for employees.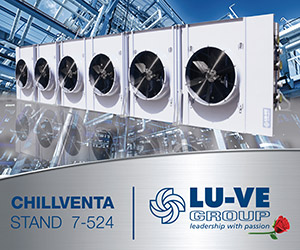 With more than 1,000 rooftop solar panels, the building generates 300kW of electrical capacity, and the parking garage, which is 86% undercover, reduces the heat island effect. The site also boasts water-efficient landscaping that shrinks water consumption and LED lighting that has led to an overall power consumption 35% below energy code requirements.
In addition, nearly 97% of the site's construction waste was diverted from landfills, the build-out materials are composed of over 30% recycled content, and the outside air circulation is 30% above the minimum amount required. The project also supported the local economy and reduced emissions by purchasing more than 25% of materials from regional manufacturers.