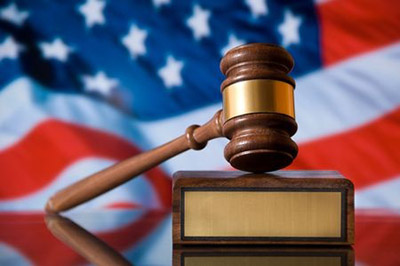 USA: A US company has agreed to cease sales of unapproved hydrocarbon refrigerants and pay a $300,000 civil penalty.
According to the two-count complaint, filed simultaneously with the settlement today in the Central District of Illinois, Enviro-Safe Refrigerants Inc of Pekin, Illinois, allegedly breached US Clean Air Act requirements through the marketing and sale of two flammable hydrocarbon refrigerants products ES 22a and ES 502a as substitutes for ozone-depleting refrigerants without providing the requisite information to the US EPA for review and approval. 
EPA has not approved any flammable hydrocarbon as a replacement for ODS in systems not specifically designed for flammable refrigerants and has warned that use of flammable refrigerants in those systems presents a risk of fire or explosion.
"With this settlement, Enviro-Safe will pay a penalty, stop its nationwide sales of unapproved flammable refrigerants and ozone depleting substances, and notify consumers of potential safety hazards from these products," said assistant attorney general John C Cruden of the Department of Justice's Environment and Natural Resources Division. "This civil action illustrates how the requirements of the Clean Air Act guard consumer safety and the health of our environment each and every day."
"The actions Enviro-Safe will be required to take under this consent decree will protect consumers and the environment from a potentially dangerous product," said regional administrator Susan Hedman of EPA.
In addition to paying a penalty and halting non-compliant sales, the company will also state on the label of any flammable refrigerant, its website and other marketing materials that the refrigerant is "flammable to an open flame or spark" and to "proceed with caution if used in systems designed for non-flammable refrigerants." Labels must also include any use restrictions for approved substitutes. The company will notify by mail all known past customers that purchased products labeled "ES 12a," "ES 22a" and "ES 502a" of potential safety hazards associated with such products.
The consent decree is subject to a 30-day comment period and final approval by the court. A copy of the consent decree is available on the Department of Justice website.
FBI investigations
The FBI began an investigation into flammable refrigerants in July 2013. In particular it sought any individual who might have bought Super-Freeze 22a, Super-Freeze12a, Super-Freeze 134a and Enviro-Safe 22a.
It warned that the refrigerant had been marketed as a drop-in replacement, second generation, non-ozone depleting hydrocarbon refrigerant. According to the FBI, they were targeted at home owners and do-it yourselfers and could be purchased online and over the telephone by anyone; a refrigeration license was not required to make the purchase.
The FBI advised anyone who had had a flammable refrigerant installed in their air conditioning system to call a licensed heating and air conditioning professional, and to not attempt to service the system themselves.
Enviro-Safe hit the headlines in 2013 when four people were injured, three seriously, as a result of an explosion at its own hydrocarbon refrigerant bottling plant in Pekin, Illinois. The blast in March of 2013 tore through the brick walls and roof of the Enviro-Safe Refrigerants plant.
The WMBD broadcast of the Enviro-Safe packing facility explosion in 2013: