BELGIUM: Leading European industry bodies have called on the European Commission to strengthen its ecodesign and energy labelling policies.
A letter, co-signed by eight Industry associations representing the heating, cooling, refrigeration, ventilation, home appliance and ICT/consumer electronic sectors, was published in advance of today's ecodesign orientation debate in Brussels.
Those involved – ASERCOM, CECED, Digital Europe, EHI, EHPA, EPEE, EuroACE, Euroheat & Power – have urged policymakers to help European industry contribute to the EU's energy goals through the deployment of energy efficient products without endangering innovation and competition.
"Ecodesign and energy labelling has, for several product groups, been very successful over the years, driving down product energy consumption and providing a contribution to EU's energy and climate goals," said EPEE director general Andrea Voigt. "We want this success story to continue," she added.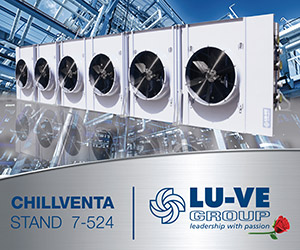 The group specifically calls for the publication, without delay, of the already-voted ecodesign product measures in the EU's Official Journal. The lack of official publication creates unnecessary uncertainty for industry, the group says.
The associations also call for the effectiveness of ecodesign measures to be maintained, arguing that they offer measurable, verifiable parameters, such as energy consumption, based on a clear and transparent methodology. Components, in particular included in products already covered by ecodesign requirements should not be regulated, it says.
Finally, the group asks for measures to encourage the market uptake of energy efficient products by raising consumer awareness of energy efficient products, promoting market surveillance and inspections of installed appliances that can lead to planned replacements.
The document can be viewed and downloaded here.