World News
Johnson Controls builds homes for heroes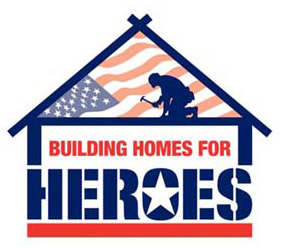 USA: Johnson Controls and its York brand heating and cooling contractors and distributors are sponsoring the Building Homes for Heroes programme for wounded or disabled US soldiers.
The Building Homes for Heroes initiative strives to build or renovate quality homes and gift the homes to severely injured US veterans nationwide, mortgage free.
Through this sponsorship, Johnson Controls, its distributors and contractors, will be donating heating and cooling systems, including installation and labour costs, to 12 military families. These donations will assist in the completion of homes being renovated and built from the ground up.
"The support of companies like Johnson Controls and its high quality York heating and cooling distributors and contractors nationwide enables our organization to reach more veterans in need and help them begin to rebuild their lives," said Chad Gottlieb, director of construction development, Building Homes for Heroes. "We work very hard to keep overhead costs down while continuing to install quality materials in the homes we construct, so these donations are especially valued."
"We are dedicated to serving the communities where we live and work and are especially proud to offer a small token of our appreciation for the tremendous sacrifices made by veterans and their families on our behalf," said Rod Rushing, vice president and general manager, unitary products group at Johnson Controls.