SPAIN: Koxka has been named 2018 European Commercial Refrigeration Company of the Year in a leading international best practice award.
The Pamplona-based company received the accolade in Frost & Sullivan's annual Best Practices Awards. These awards are given to companies, that are predicted to encourage significant growth in their industries and have identified emerging trends before they became a marketplace standard and have created advanced technologies that will catalyse and transform industries in the near future.
The European Commercial Refrigeration Company of the Year Award was one of 30 categories being competed for. Other winners included top international companies like Huawei, Siemans, Varta and Vodafone.
Koxka and manufacturing partner Kobol were rescued from the administrator in 2015 and relaunched as the KGroup. Since then the company has gone from strength to strength.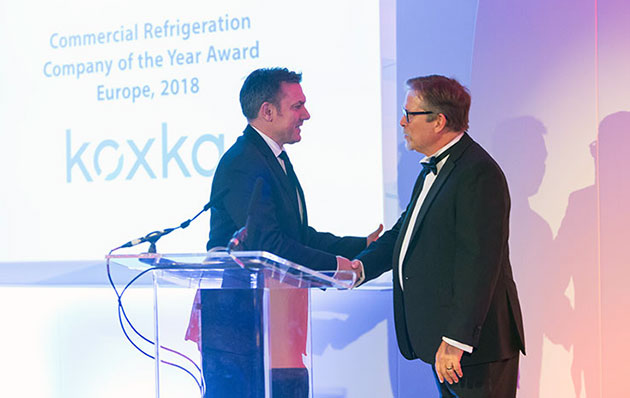 The award judges said: "KGroup's uncompromised focus and dedication in continuous product development has resulted in a revolutionary commercial refrigeration product line. Its strong R&D culture combined with extensive intellectual property has enabled Kgroup to demonstrate product differentiation, ultimately providing it with a unique edge in a highly competitive market. Its ability to combine technology and design to achieve high machine efficiency paired with cutting-edge features that provide a unique shopping experience for users is highly commendable."
Representatives from the KGroup joined industry leaders from around the world to receive its award at the Royal Garden Hotel in London earlier this month.