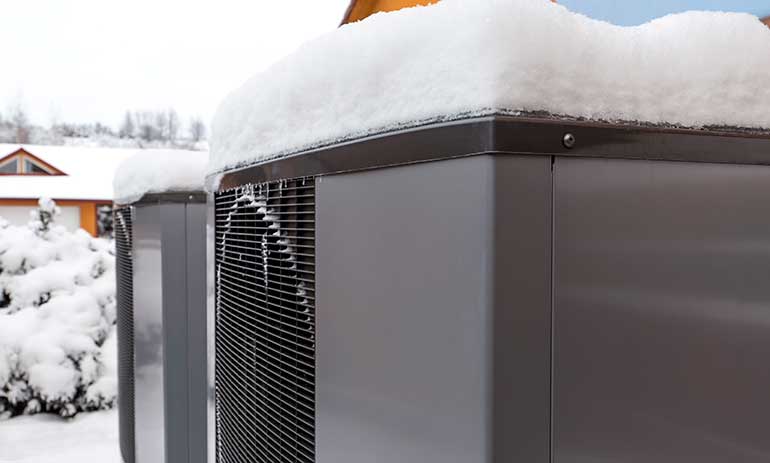 USA: Lennox is reported to be the first partner in the US Department of Energy's challenge to develop a more efficient prototype heat pump for northern climates.
The DOE's Residential Cold Climate Heat Pump Technology Challenge was launched last year to encourage the collaboration of manufacturers, utilities and other stakeholders in developing next-generation heat pumps for colder climates.
In addition to Lennox , eight other heat pump manufacturers signed up as partners – Carrier, Daikin, Johnson Controls, LG, Midea, Mitsubishi Electric, Rheem and Trane.
Lennox International, headquartered in Richardson, Texas, developed the first prototype that achieved the Technology Challenge's standards about a year ahead of schedule. The prototype is said to deliver 100% heating at 5°F (-15ºC) at double the efficiency, and 70% to 80% heating at -5°F and -10°F (-20ºC and -23ºC). The performance and efficiency of Lennox's prototype was verified by the DOE's Oak Ridge National Laboratory.
The Lennox unit, along with any others that meet the CCHP Technology Challenge will undergo trials in cold climate regions over the next two years to demonstrate performance, efficiency, and comfort when applied in the field throughout a winter. Deployment and commercialisation are planned for 2024.
Utility partners will work with DOE to establish consumer incentives to encourage adoption, and state partners will develop education and outreach campaigns to do the same. More than 20 utilities, cooperatives, and state agencies have committed to the Challenge.
"DOE's Cold Climate Heat Pump Challenge calls on American businesses to make heat pumps more effective at heating and cooling, more efficient in their energy use, and more attractive options for consumers—so more households can unlock $500 in savings each year on utility bills. With this newest prototype, Lennox has answered that call," said US Secretary of Energy Jennifer M Granholm. "Tapping into the emerging clean energy market is a huge economic opportunity that will bring a bolstered manufacturing sector, good paying jobs, and a brighter, cleaner future to Texas and communities across America."