KOREA: LG Electronics is reported to be seeking to have two patents held by German domestic compressor manufacturer Secop overturned.
According to the Korea Herald, LG has filed the suit with a court in Turin in response to a claim by the German company that the South Korean manufacturer had infringed its patents.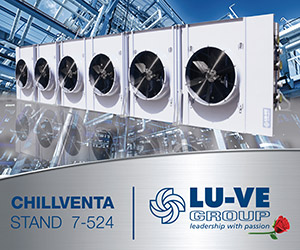 The disputed patents are said to relate to the structural designs of mufflers on compressor discharge lines, and a vacuum tube link that rivets refrigeration pipes.
LG claims that such technologies are no longer subject to legal protection as they are widely used throughout the industry.
The suit is said to have been filed in Italy first because it is the biggest market for electronic components in Europe.
Secop is the former Danfoss Household Compressor business which was acquired by German industrial holdings company Aurelius in 2010. It manufactures hermetic compressors for refrigerators and freezers, light commercial applications and DC compressors for mobile applications.