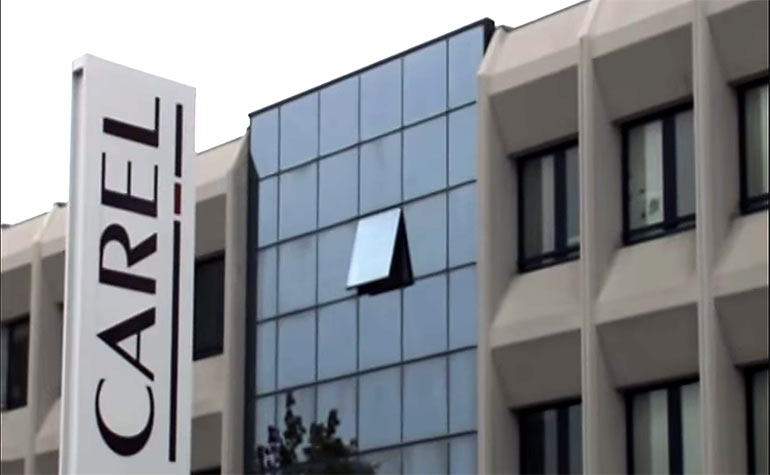 ITALY: The early impact of the COVID-19 pandemic had an impact of around €6m-€7m on Italian manufacturer Carel's global sales in the first quarter, the company has announced.
Despite this, the refrigeration controls and humidification manufacturer announced revenues of €78.7m, down just 1.7% on the first three months of 2019.
The outbreak of the COVID-19 pandemic in the first quarter of the year led to the temporary shutdown of the Group's Chinese plant in Suzhou and its main factory in Padua.
"These results prove the ability and the commitment of Carel's women and men to react quickly to particularly challenging situations," said Carel CEO Francesco Nalini. "They also represent an element of solidity and confidence, despite a year that still promises to not be easy and will likely see a slow down in global demand following the current health emergency."
Carel says that the effects of the various global lockdowns that started in February could have been even more significant had it not promptly reacted by taking advantage of the flexibility of its plant operations. The company benefitted from having factories on almost every continent and having the ability for a significant part of its product platforms to be simultaneously manufactured in at least two factories.
The EMEA region, which accounts for approximately 70% of the group's revenues, recorded the largest increase – up 2.8%. This was mainly due to strong growth in the refrigeration sector compared to 2019 and the expansion of Carel's presence in eastern Europe. 
The Asia Pacific area, on the other hand, saw a 17.5% decrease, estimated at €3m, entirely attributable to the effects of the lockdown.
The Americas reported mixed trends. South America reported growth of 4.7%, following on from the double-digit growth recorded at the end of 2019. North America, on the other hand, saw a 8.3% decrease in revenues due to physiological consolidation after a 20% increase in 2019, in addition to the worsening of the macro-economic situation due to the health emergency.